The Canvas Hayama Park, a villa in Hayama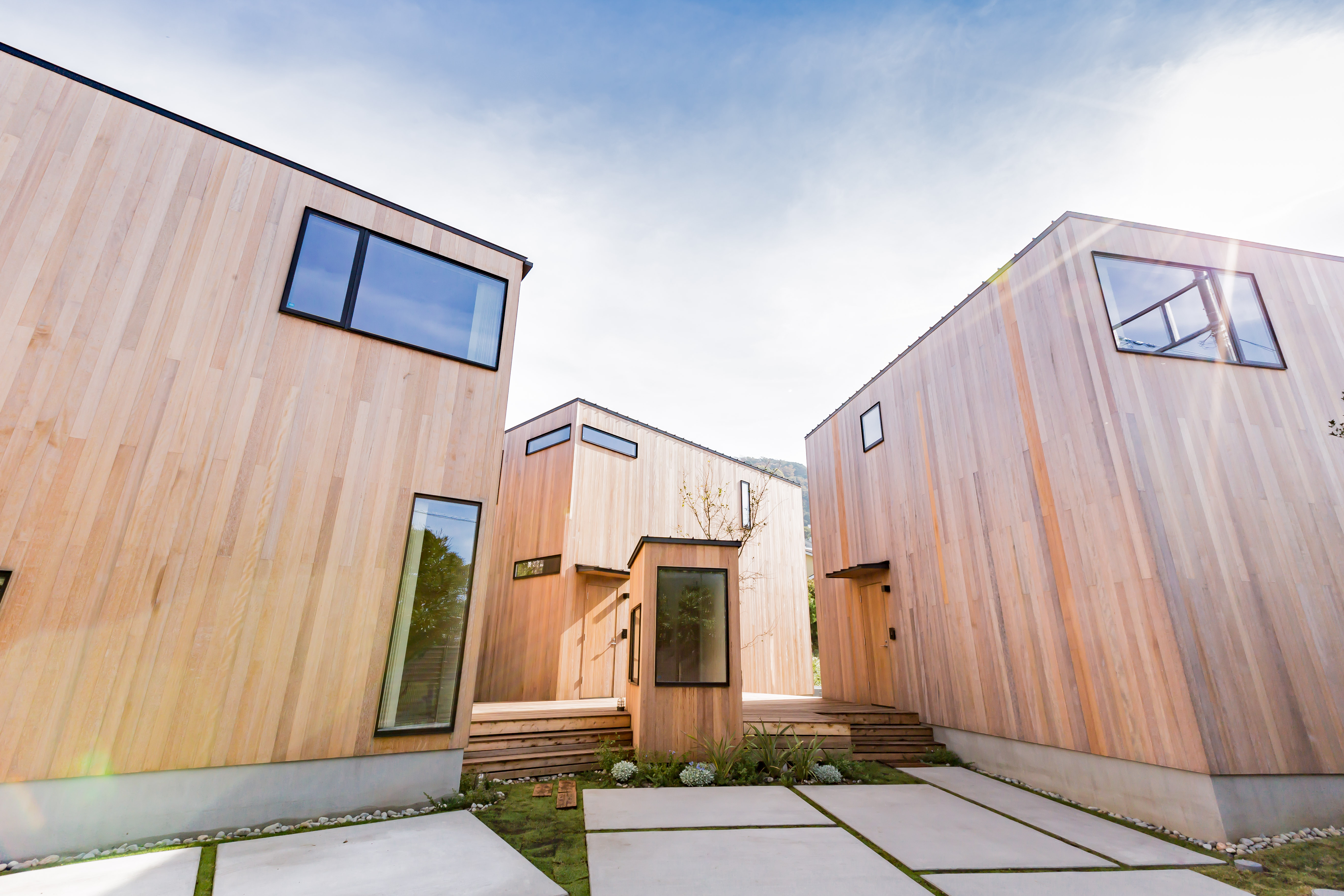 Menu
History
Location
How to enjoy in Hayama
The benefit of staying in Hayama
Our Villas
Amenities
Information
Child policy
Access
Reservation

*Last Up Date* 22May2020



The Canvas Hayama Park is a vacation rental in Hayama which is cozy beach town with Imperial Palace.

It is 60 minutes from Tokyo,20 minutes from Kamakura by car.
(It is 90 minutes from Tokyo, 30 minutes from Kamakura by JR train and public bus.)

Yokohama is 50 minutes from The Canvas Hayama Park.
The nearest airport is Tokyo Haneda International Airport, about 60 minutes from The Canvas Hayama Park.

Free WiFi is offered and free private parking is available on site.
One of the villas is a dog-friendly unit.

■In November of 2016, three villa hotels opened in a quiet and sophisticated area in Hayama.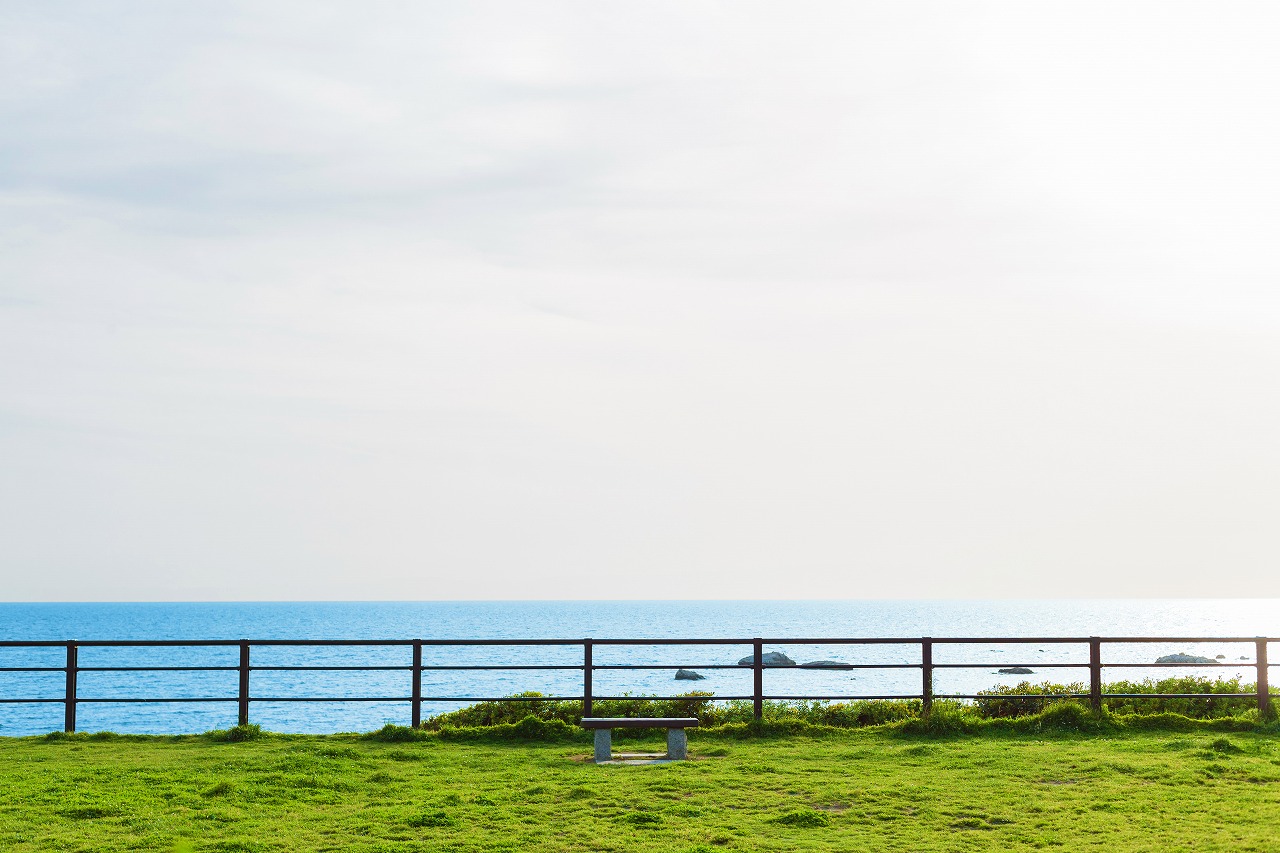 The Canvas Hayama Park located near The Prefectural Hayama Park.

Between 1968 and 1943, riding ground was built in the form adjacent to the Hayama Imperial Palace.
As the place which imperial people rushed to horseback riding, the land where the view was enjoyed,it was transferred from Miyauchi province at that time to Kanagawa prefecture In 1945.
After that opened as a prefectural park, The Hayama Park has given peace of mind to the people who visit for half a century.

Back to Top

■Our villa is a 2 minutes walk from Ohama beach and 10 minutes from Isshiki Beach.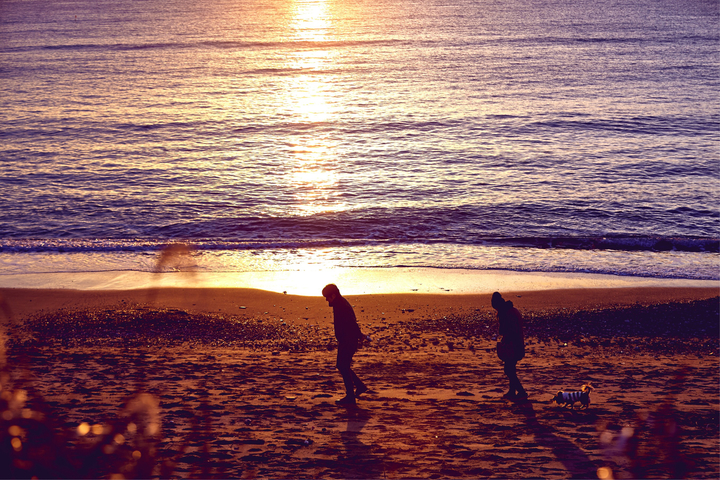 Hayama Park, next to the beach, is the site which had been managed as a stable for the imperial villa for a long time, and is still a special place for people living in Hayama.
Also there are Isshiki beach which is very famous among the world from 10 minutes walk from the hotels.

You can enjoy various activities in the surroundings, including snorkeling, windsurfing and trail running as well.

We have three villas "Akatsuki(暁)" , "Unkai(雲海)" , "Minamo(水面)"..
All villas are over 75 ㎡ and each villa has fully equipped kitchen, bath tub, shower and bathroom.
A stay in our villa will be like you are living in Hayama.

Enjoy cooking with local fresh vegetables and fish. Enjoy picnics in the Hayama Park with delicious food and wine that you can find in local delis and bakeries.
You may enjoy the fresh early morning air here and seeing the stars during quiet night here while living in our villa.

Back to Top

■How to enjoy in Hayama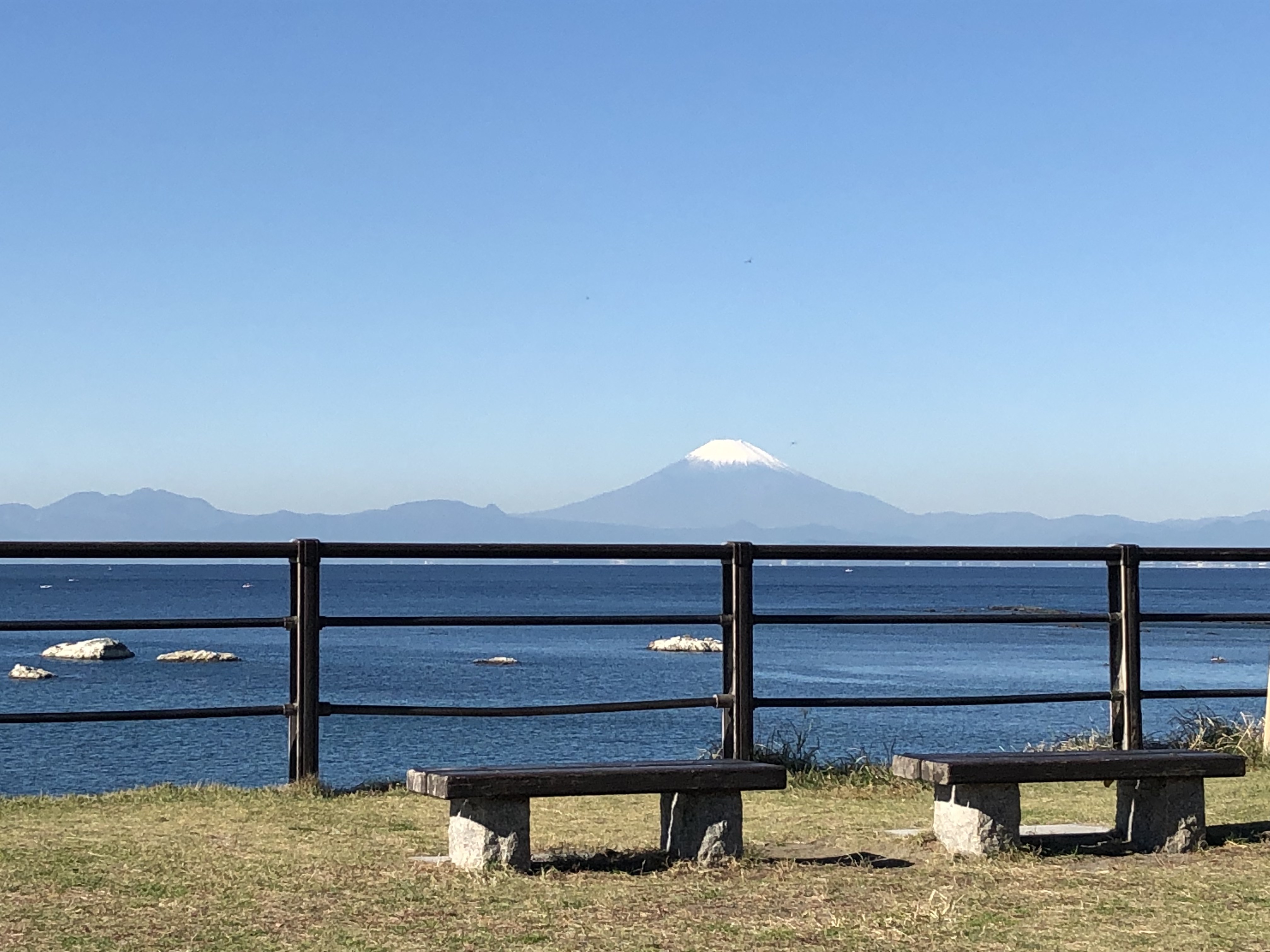 Looking for a sea at the resort, asking for a mountain ... Maybe you are troubled by your decision.
But Hayama is fine. Because it is located in Miura Peninsula with a hill in the center,
the blue shining sea in front of you, the dazzling mountain approaching behind you.
While being as close as possible from the city center, you can spend as much as you can be in nature.

In this sea you can enjoy kayaks, yachts, outrigger canoes, skin diving and a wide variety of marine sports.
On the other hand, Hayama has richness of the green mountains.
If you go into the mountain away from the sea, the trail will continue and you can enjoy from a light hike to a little hard trail running.
Some points on that trail are scenic points where you can face on Miura Peninsula.

Spring feels the energy of budding and is surrounded by the voices of cicadas and choking green in the summer.
And from the fall to the winter, you can look up at the clear sky from the leaves falling trees, and the fallen leaves was rustled at the feet that you step on.
A sweet and fragrant smell spreads from its soft leaves.

Back to Top

■The benefit of staying in Hayama.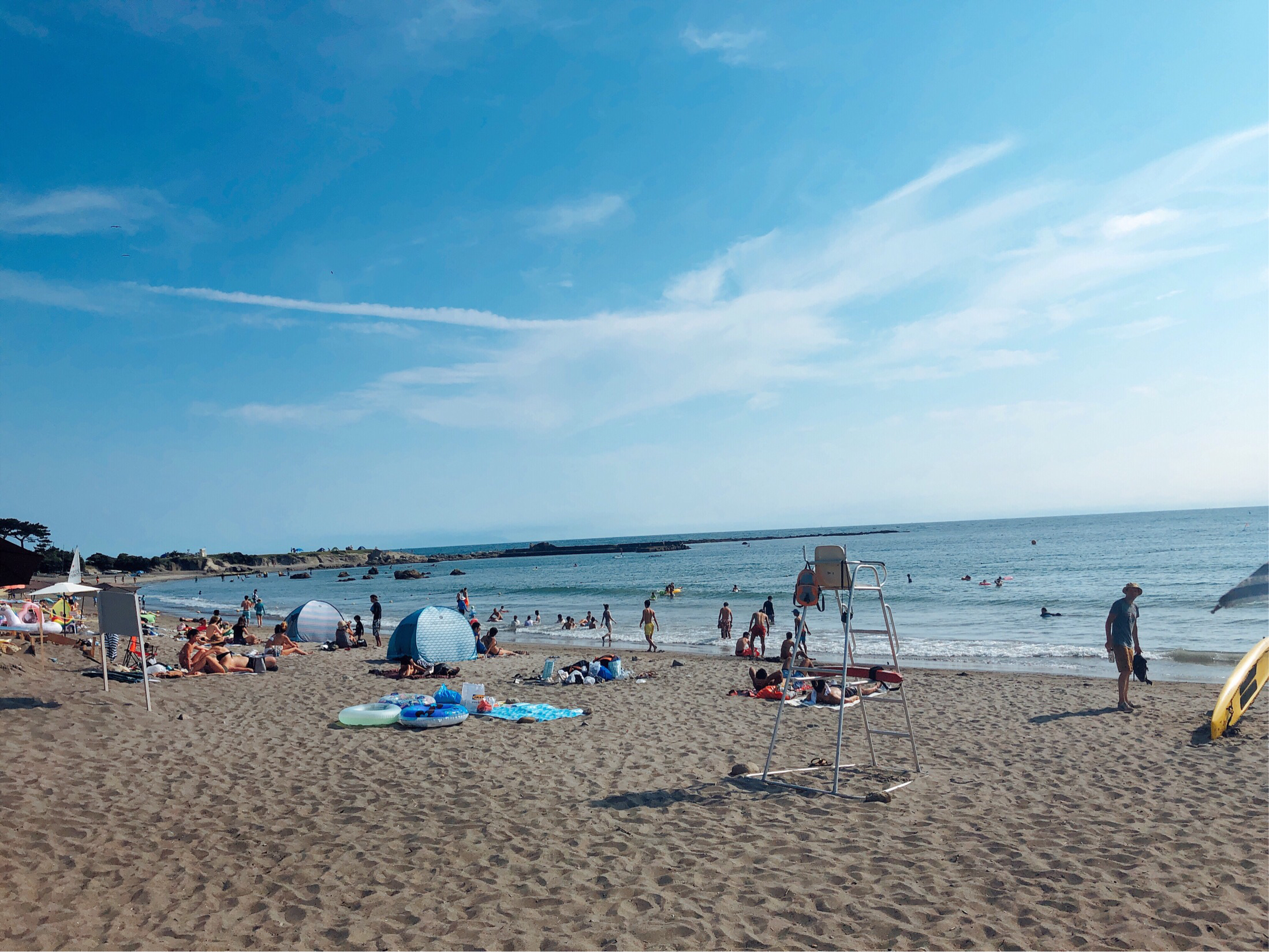 The quiet ground where The Canvas Hayama Park stands is as close as the prefectural "Hayama Park" that was managed as a baba in the former residence.
It is a little but special place for people living in Hayama because of a royal symbol here.

If you visit early in the morning, the greenery of the pine trees along with the groomed grass is brilliant.
Also you can see the Chojagasaki beach from Ohama Coast and the nose of Koiso over there.
If you walk for about 10 minutes, you can also enjoy Isshiki Beach that was listed on 'World's Beach 100' chosen by CNN in the United States.

On the Isshiki beach, some seaside houses that local people look forward to, line up.
In the evening on a fine weather day, you can see a beautiful sunset at a loss for words with your dogs and children, with friends and partners.

This is an important place to spend breathing time for a moment.
The early morning wrapped in a clear air and time under the starry sky that extends to the horizon, which you may not be spent on a day trip.

That may be the best benefit to stay at The Canvas Hayama Park.


See, Hear, Touch, Smell, Feel, Taste, Do...
It is not Hawaiian style, California style, not Okinawa style.
There is no wind anywhere. There, "Hayama".

~A special time to feel in the senses~

Here is surrounded by a sea and mountain, where a nice wind blows and a good tide flows.
People are still gathering for a calm and sophisticated time.

Official site is here! The Canvas Hayama Park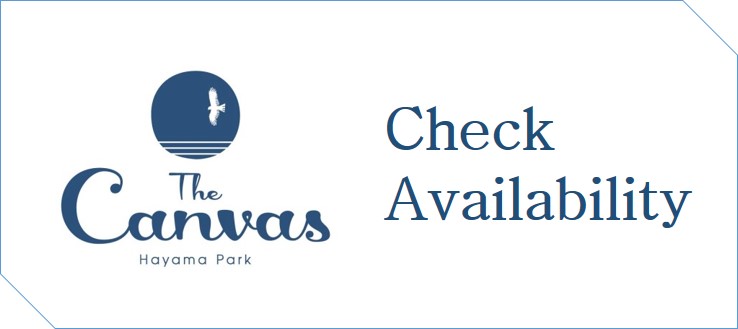 Back to Top

■Our Villas
We have 3 villas.
max occupancy is 5person/All non-smoking

1.Akatsuki(暁)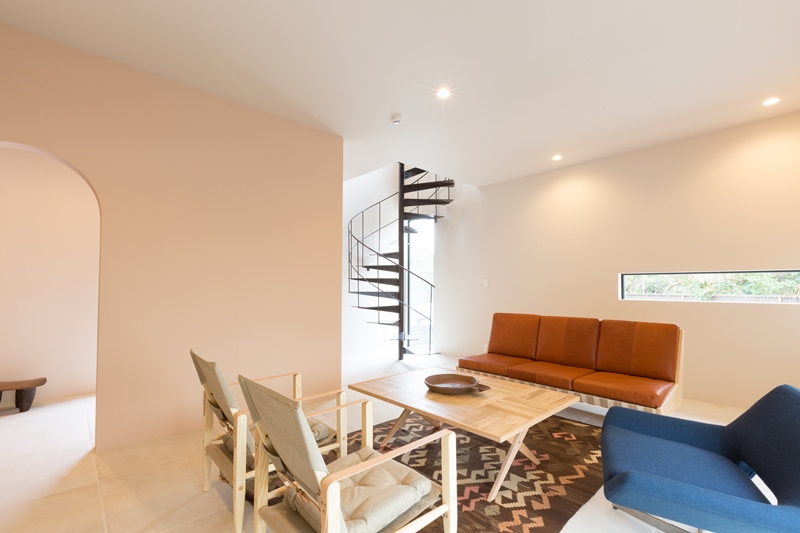 1 Bedroom
79 ㎡/ 1LDK/1 sofa bed and 2 queen beds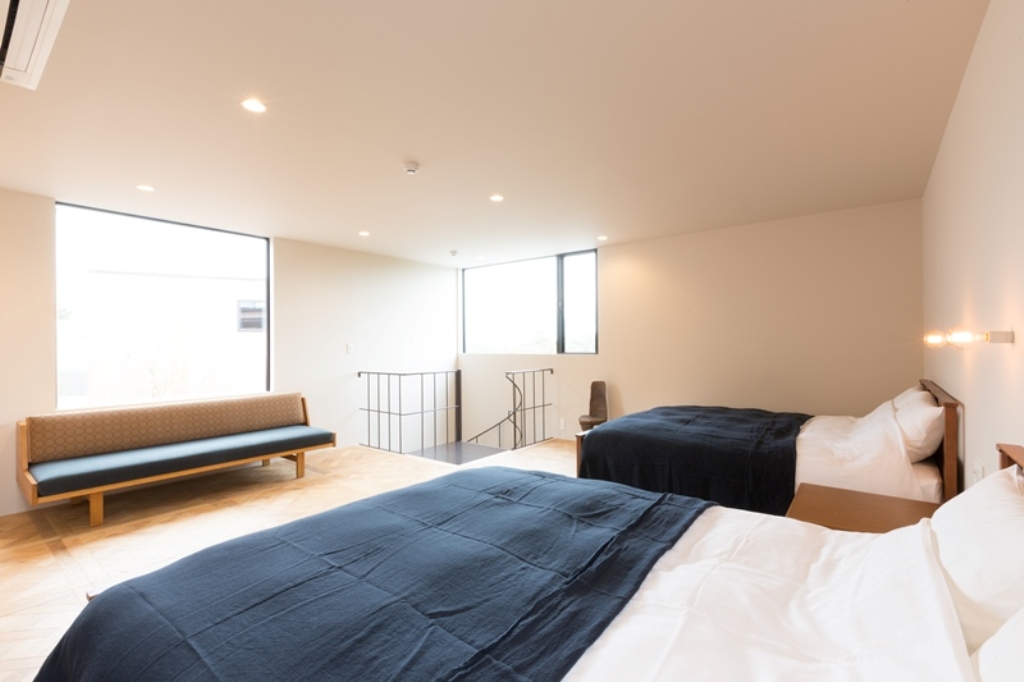 Stay happy with your dog in this villa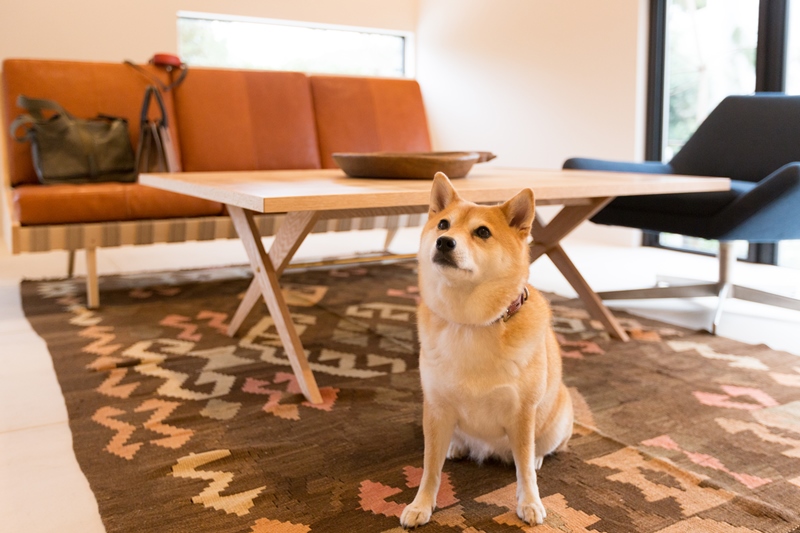 You can stay with your dogs, including large-sized dogs in this villa "Akatsuki(暁)".
※Maximum dogs are 2.
※Dogs can stay only on the 1st floor.
※The only pet allowed are dogs.
**This villa could be dog friendly when you book "dog friendly plan".





2.Unkai(雲海)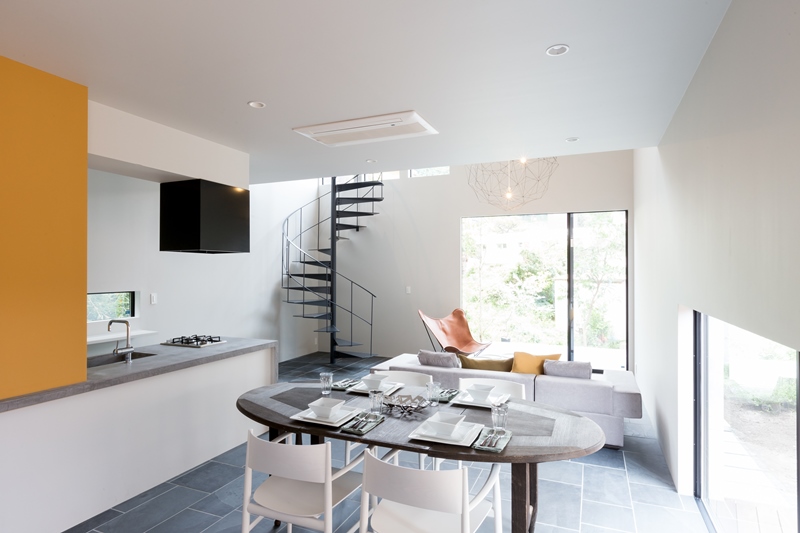 2 Bedroom
90 ㎡/2LDK/4 single beds and 1 sofa bed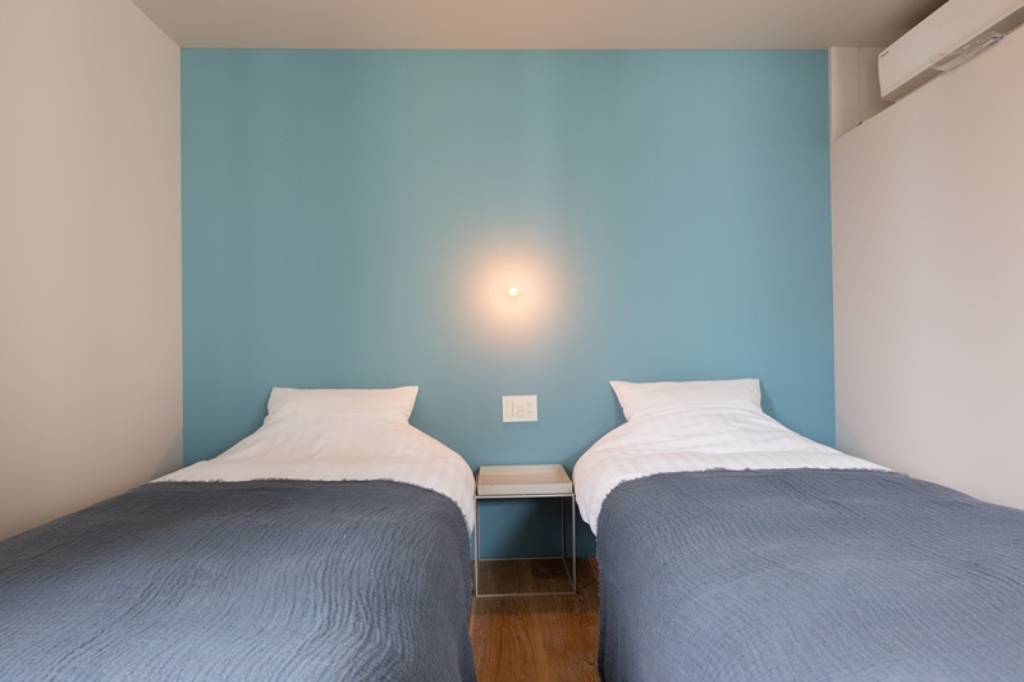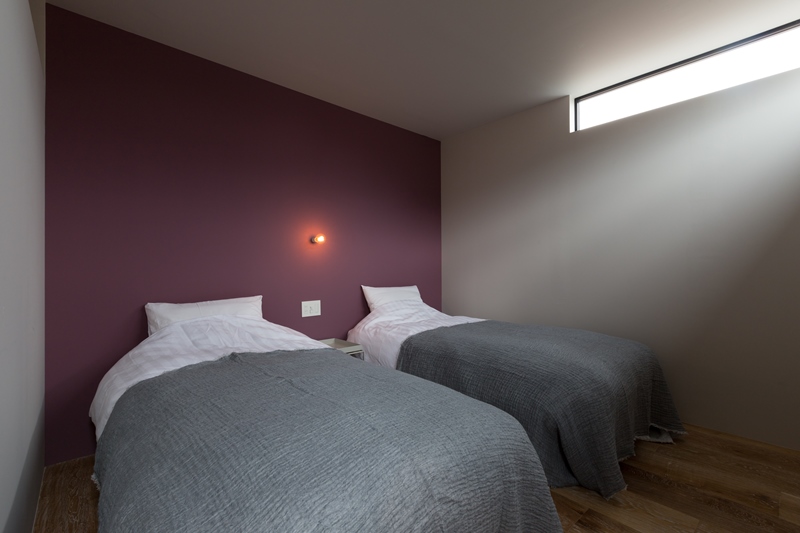 An open ceiling space has simple and stylish furniture.
Why don't you enjoy reading books in a library space on the 2nd floor and taking a nap on a daybed?
This villa "Unkai(雲海)" has 2 bed rooms, so we recommend especially for family, friends.





3.Minamo(水面)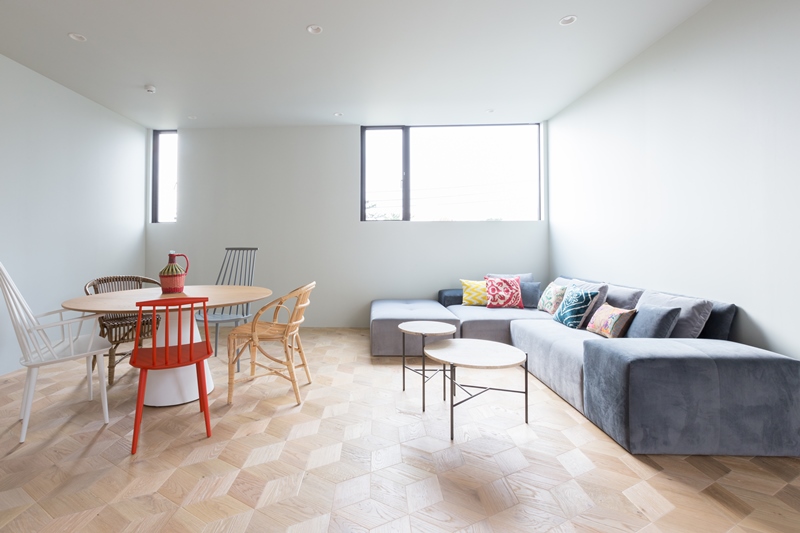 1 Bedroom
84 ㎡/1LDK/2 queen-size beds and 1 sofa bed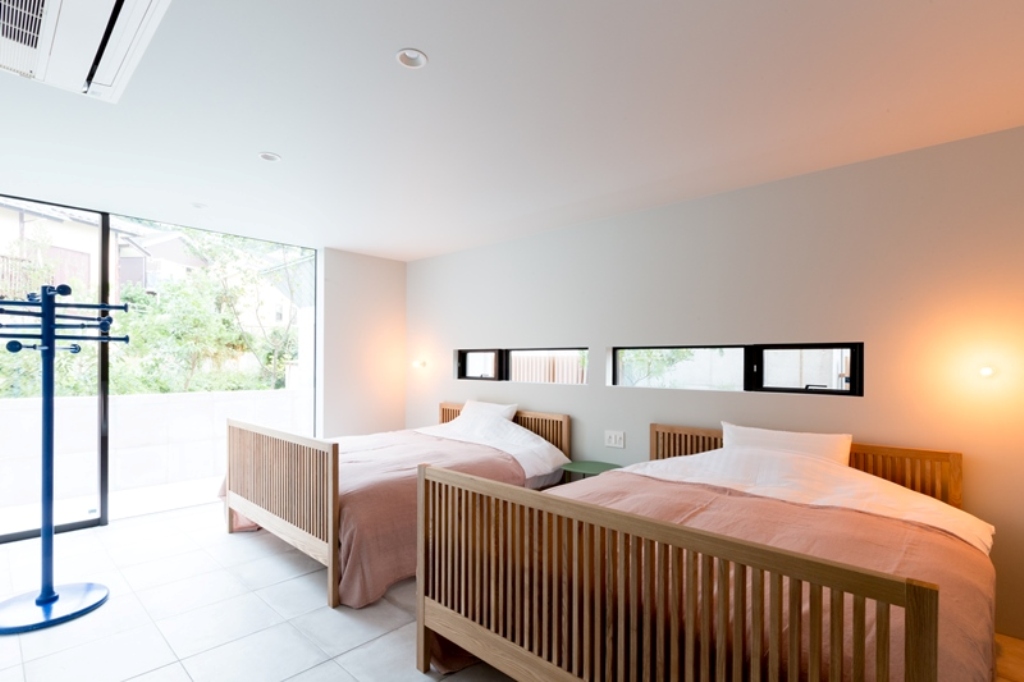 Rooms with a beautiful space in which has some pictures of Hayama scenery on the wall
The beautiful space is like the bottom of the sea.
The sunlight creates a relaxing space.
It is a playful space filled with attractive colors.
Soak in the fun atmosphere of being a kid again.

There is one bed room in this villa with sofa in a living room as an extra bed.





Back to Top

■Amenities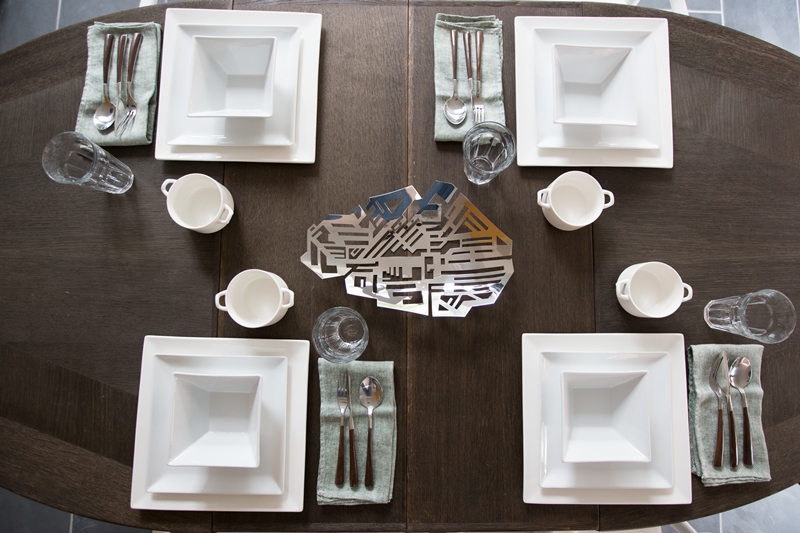 ・Shower and Hot tub, outside shower (hot water)
・Kitchen with refrigerator,microwave oven,electric kettle,cooking equipment
・Coffee maker
・Rice cooker(24Dec2019~)
・Plates/ Glasses
・Towels
・Tooth brushes
・Hairdryer
・Hangers
・Free wifi
・Parking space *One space for each villa
※We don't have seasoning and TV.

Chill out with gorgeous sunset and sea breeze at Hayama Park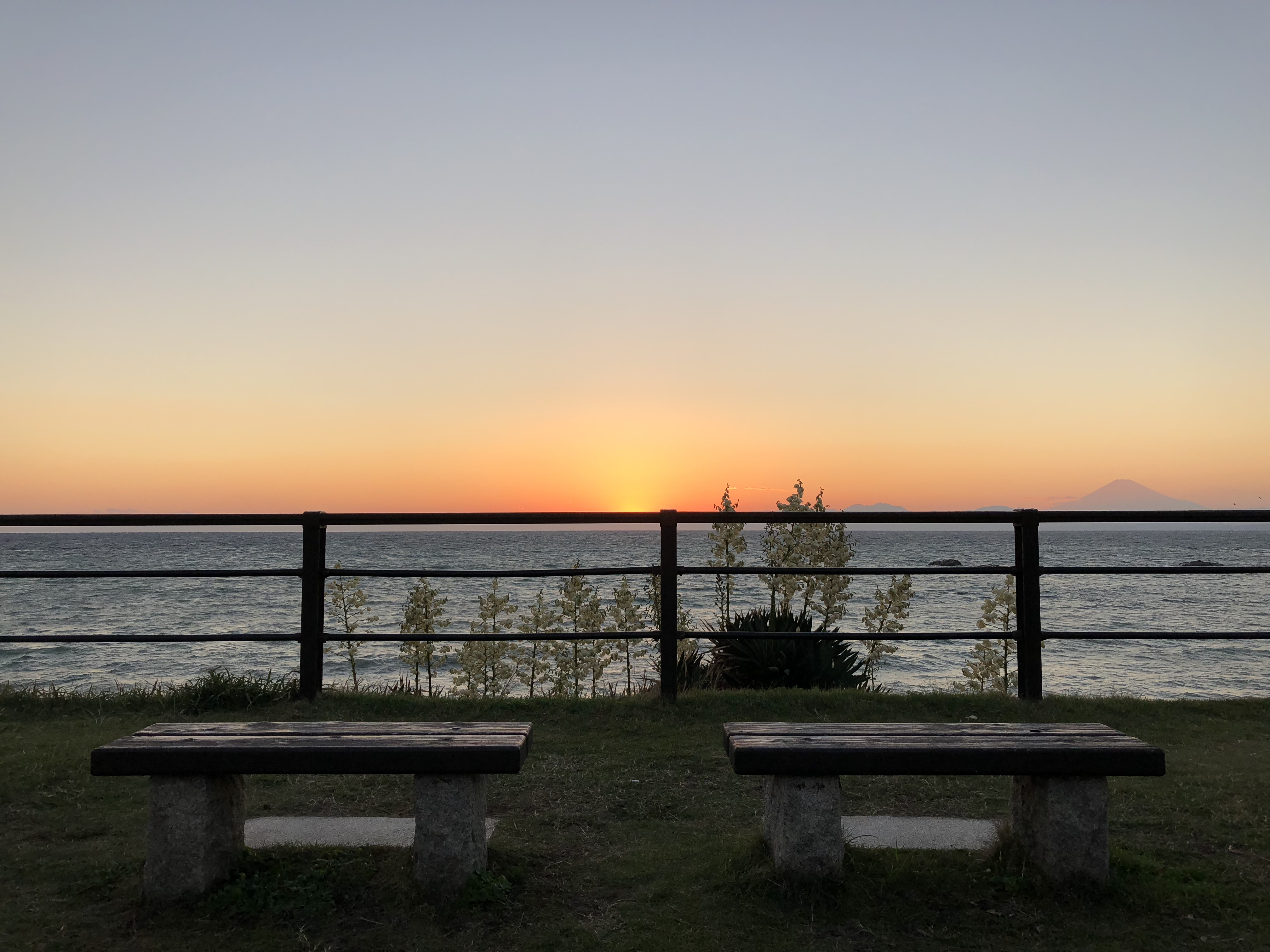 Back to Top

■Information
Check-in:15:00-19:00/Check-out:11:00
There is no resident staff.
Please check a message which we will send you by email about 7 days before your check-in. It has important information for check-in.

Back to Top

■Child policy
Children under the age of 6 stay free when sharing existing bedding with parent(s).
No 6th ADULT and/or child over the age of 6 are/is permitted to share a villa.

Back to Top

■Access
〒240-0116 1969 Shimoyamaguchi Hayama-machi Miura-gun Kanagawa Prefecture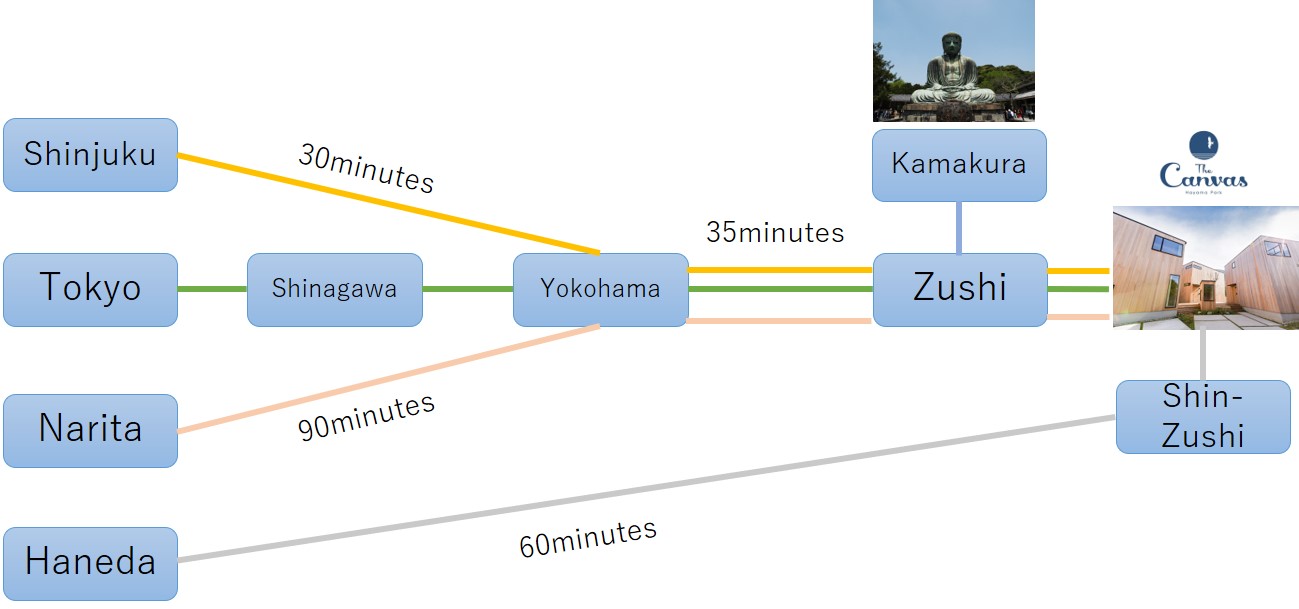 Back to Top

■More information& book here(English)
Official site

■Other site(Japanese only)
Facebook
Instagram
Official site

■Contact(English)
E-mail:info@thecanvashotel.jp

Back to Top